The residential zone is located in close proximity to the biggest, most beautiful and unique golf resort in Slovakia, at which there are two full-featured 18-hole courses. A golf cart can get you "home" in 5 minutes.
The residential zone is split into two parts:
Recreational cottage area Family home area
We are offering you land to buy in the recreational cottage area, as well as in the family home area.
Recreational cottage area – contact : www.grs.sk, Telephone Ing. Daniel Báchor +421 948 949 898
Family home area – contact: : http://www.sajdikovo.sk/, Telephone Ing. Elena Bukovinská +421 907 801 995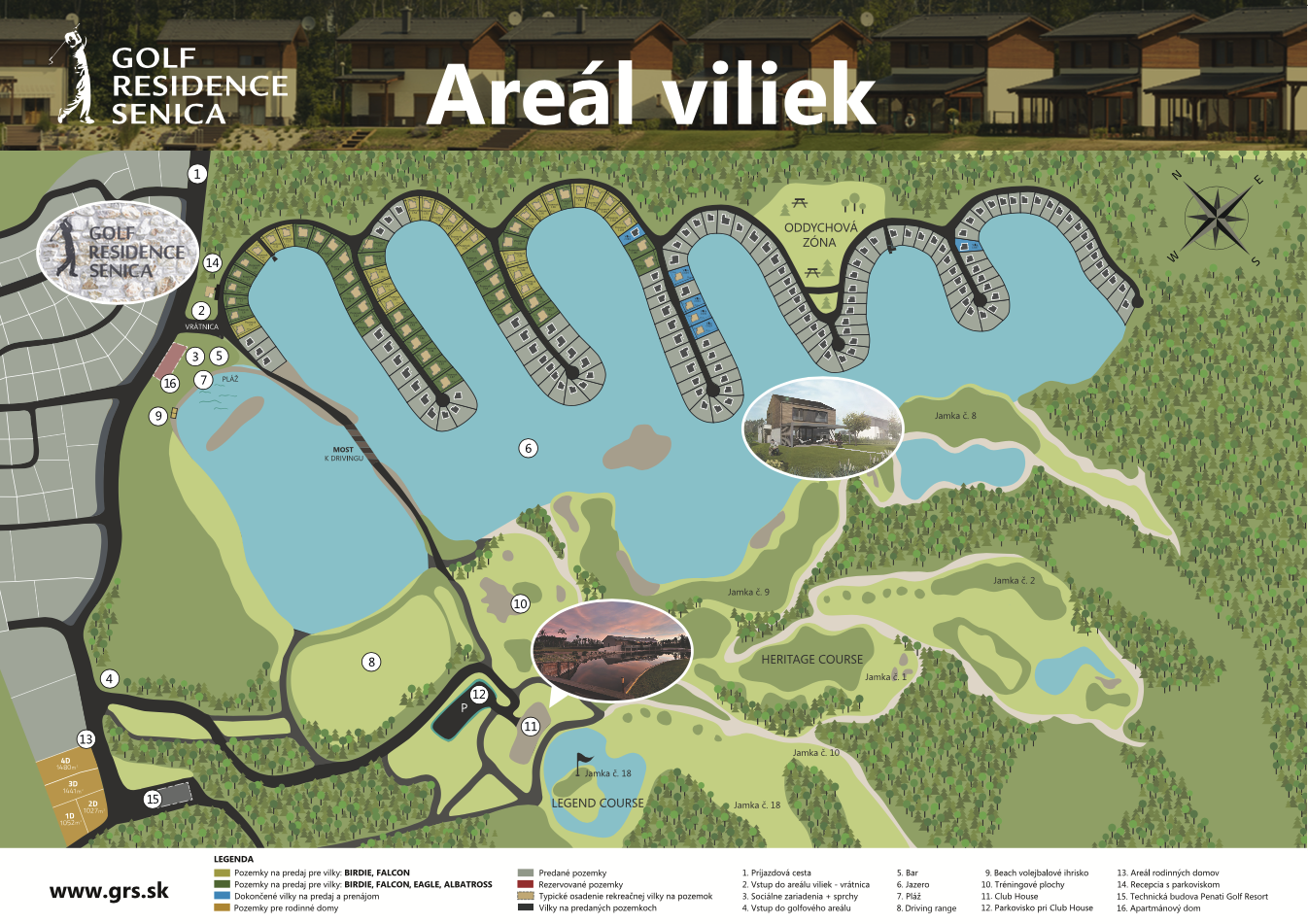 Recreational Villas
The recreational cottage area is an exclusive, enclosed private recreational zone, which only owners of the cottages can enter exclusively, as well as guests and clients who are renting one of the cottages.
Cottages for rent are an ideal way to combine play with relaxation.
They are fully equipped and have the latest facilities.
When renting a cottage the client has the option of buying a discounted golf package for a week (Mon – Thu) or a weekend (Fri – Sun), including two nights at a selected cottage, breakfast for everyone staying there, and 2 x green fee at Penati Golf Resort in the price (with the option of buying further green fees at a discount).
The cottage rental price includes breakfast for everyone staying there.
One of the benefits for owners of the cottages and for temporary renters is access to a private beach with showers, which is located in the Recreational cottage area, just next to TWENTEE GOLF & WINE BAR, and another benefit is the opportunity to use the beach volleyball court and rest zone for sports recreation activity for themselves and their children.
The plots are from 380 sq. m. in size and if you are interested the plots can be combined to make a bigger plot as you like, on which you can choose out of 7 types of cottages: Birdie, Birdie+ , Falcon , Eagle, Eagle+ ,Albatross and Albatross+.
Cottages can be built individually or a cottage can be procured as turn-key project from the developer.
The cottages are located by a private road with a large garden, with a private pier and direct access to the lake. The plots are equipped with utilities that are water, electricity, piping and fibre cable.
By buying a plot at the recreational cottage area you become a Penati Golf Club member with beneficial conditions.
When you buy a turn-key cottage you get free lifelong membership of Penati Golf Club, which the developer GRS pays for.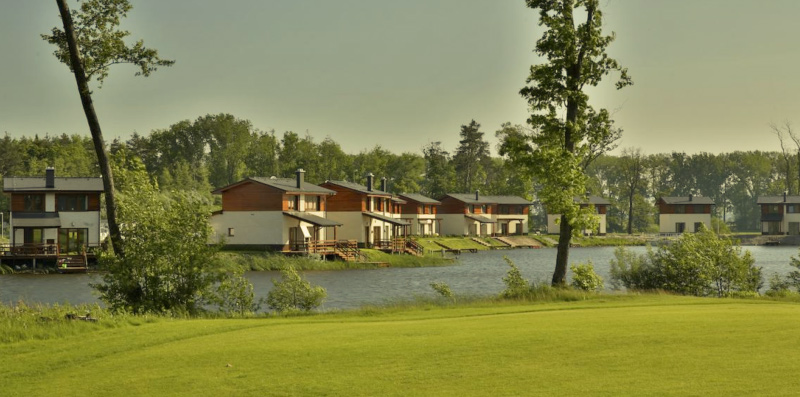 Family Homes
Landowners in this section can design their homes architecturally according to their own requirements and in compliance with regulations provided in approved land-use zoning documentation.
This neighbourhood or single-family homes is set in a gorgeous forested area, where lots starting at 600 square metres are available. All lots are fully equipped with utilities such as water, electricity, sewer and fibre optic cable.
One of the benefits for homeowners is access to a private beach with changing rooms and showers, situated in the Recreational Villa Neighbourhood, as well as both you and your children having the opportunity to enjoy a beach volleyball court and relaxation zone for sports and recreational activities.
Buying land in the family home neighbourhood lets you become a member of the Penati Golf Club on generous terms.