Golf from spring through autumn
Visitors will be surprised by the vastness, beauty and lushness of the resort.  Every day is a golfing paradise, coupling the highest quality conditions with the amazing beauty of the 217-hectare resort.  The 36-hole golf resort provides multiple delights in the ever-changing scenery of these glorious foothills.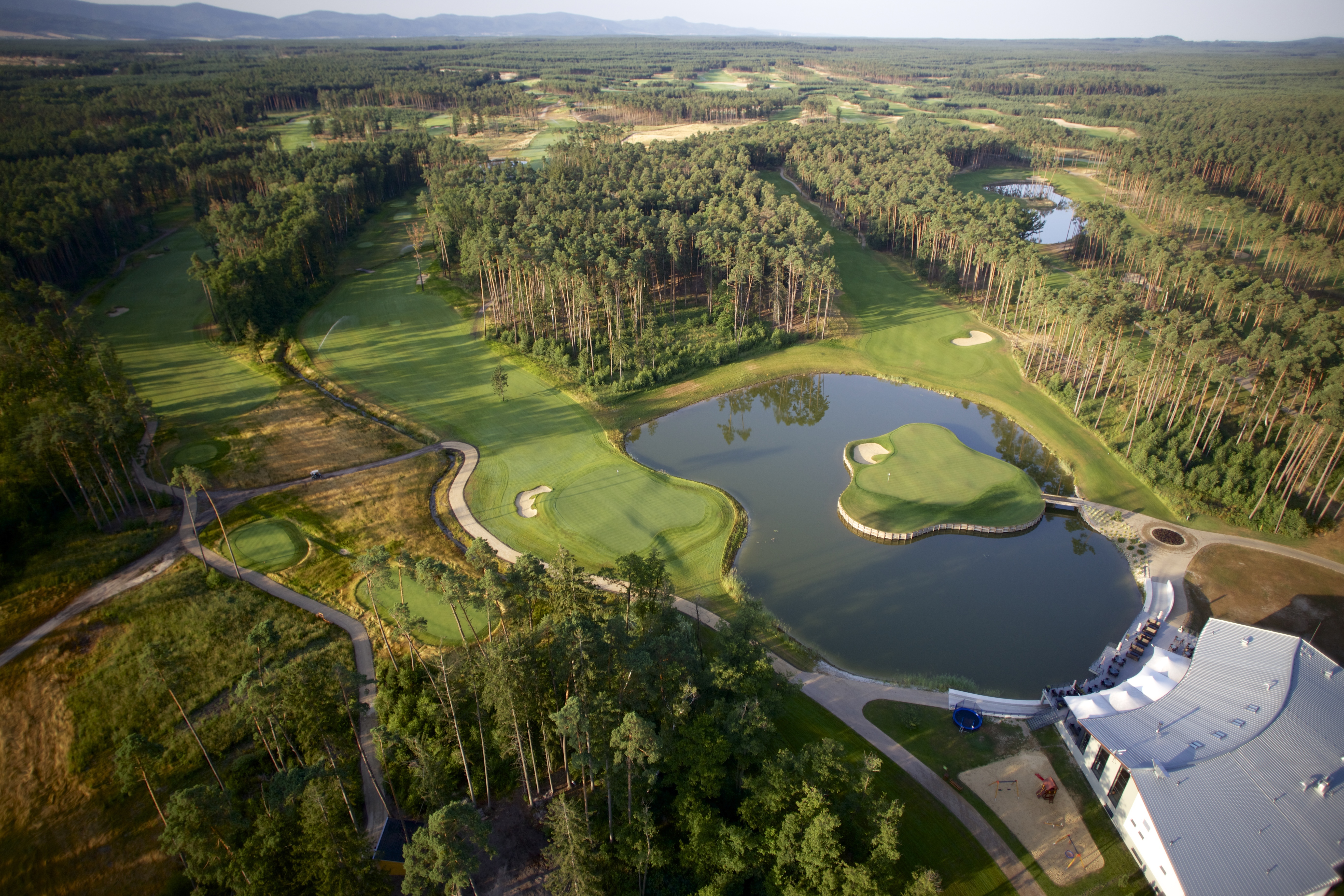 Wide, undulating fairways offering ample playing freedom, no out of bounds areas, sufficient privacy, excellent visibility to the greens, high-shaped "Nicklaus Design" sand bunkers and challenging divergent terrain, all this is well-thought-out and combined to grant total uniqueness of the LEGEND COURSE, the first of two 18-hole courses. This course offers also the longest hole in Central Europe (712 metres,  11 Tees, Par 5/Par 6). Between 2012 – 2019 it was even the Longest Hole in all Europe!
The designers have built a second course, the HERITAGE, in close harmony with the natural elements of the area and with a feel for the traditional principles of golf course design.
The golf complex enables thousands of tournament spectators to follow a tournament and freely move between holes, allowing them to spontaneously become participants in the tournament.
Another extraordinary natural characteristic – the sandy subsoil – guarantees that the terrain keeps its orginal form, even after rain.  This is why golf can thrive here from early spring all the way through late autumn – and this was one of the priorities of Penati Golf Resort.