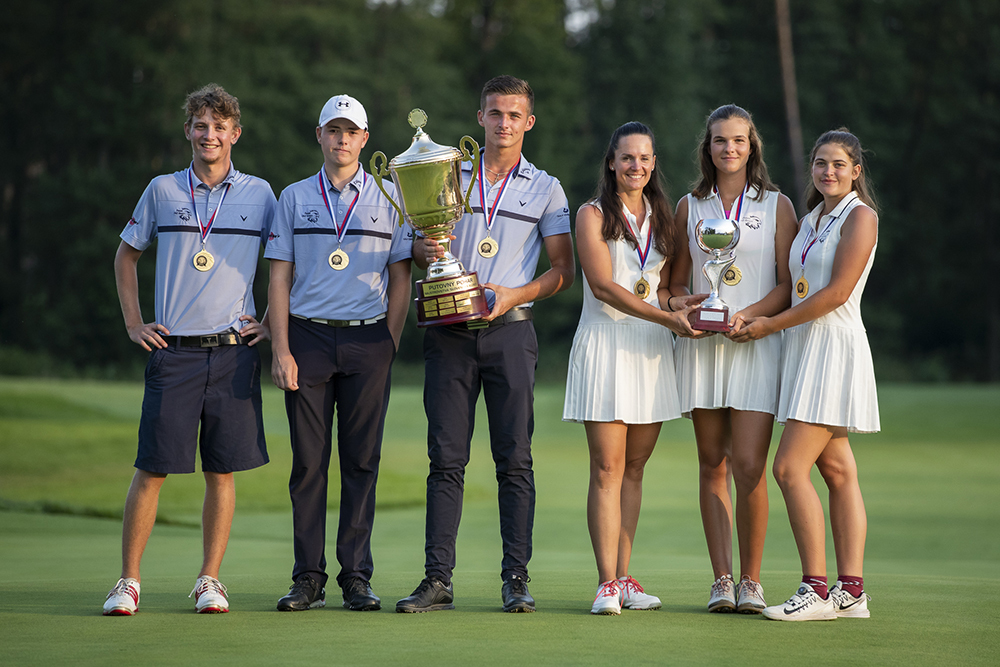 At the Slovakian Club Team Championship 2019 we 
successfully defended last year's title 
against all the other 24 teams taking part throughout Slovakia. The championship took place on the final weekend of August on our 
Heritage Course
 at 
Penati.
 Being the host served as motivation that helped us in our winning performance in both categories. Our 
"A" teams
 won both championship titles.
The women's 
A team
 was 
Zuzana Bieliková
, 
Ema Dobiášová
 and 
Alexandra Kasperová
. Our girls won the championship title after winning the play-off with Welten at the third hole, which happened because after 54 holes both teams were on an identical score of 436. Our men's 
A team,
 consisted of
 Lukáš Zušťák
, 
Branislav Lučanský
 and 
Andrej Chochol
, where they became the club champion with a winning score of 433.
In October, the young Slovak champions will represent 
Penati Golf Club
 on the European Club Team Championship. 
The women will compete at GC Balaton in Hungary, and the men will be up against European competition at Club du Medoc in France.
Also, our skillful B teams took part in the championship, the majority of these young players represented us at the club competition event for the first time. 
B team women: 
Alexandra Patáková, Emma Zigová, Linda Hain
; B team men: 
Lukáš Gabura, Tobias Munk, Adam Benčík
Big THANK YOU to all our Penati players for their exemplary performance and we also congratulate to all winners.