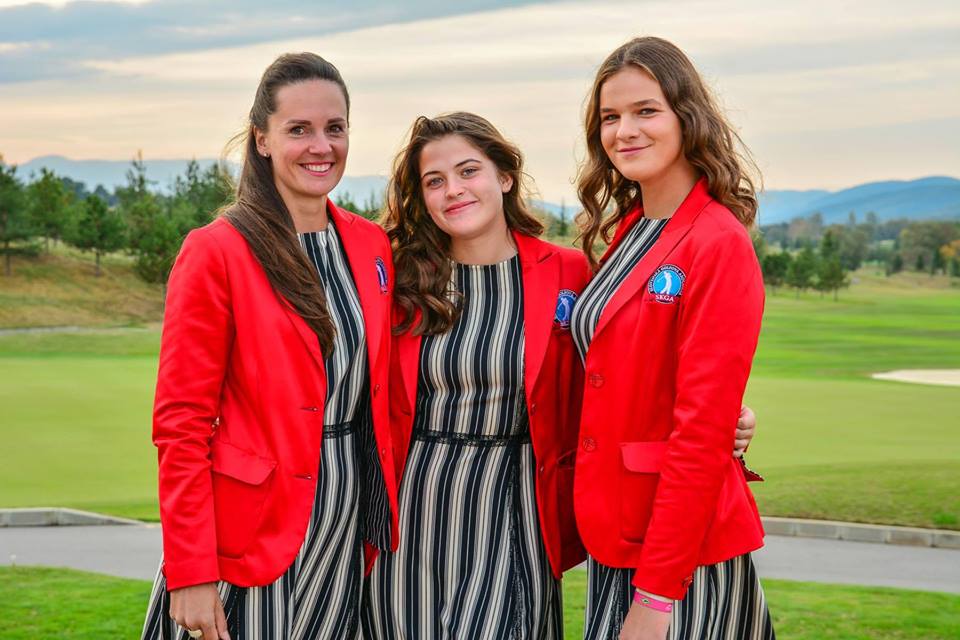 We recently informed of the success of the Penati Golf Club women's team in Slovakian club championships. Zuzana Bieliková, Emma Dobiášová and Alexandra Kasperová became Champions of Slovakia and progressed to the European Club Championship - EGA European Ladies Club Trophy 2018.
The team of our representatives at the European championship of women's club teams in Pravets, Bulgaria finished as the fifth best European Ladies Team in Europe out of a total of 16 European club teams that went up against each other at the tournament.  The girls managed to fight back from 9th position after the first day of play to 6th place after the second day, and they finished in 5th.
On the third day of play in the tournament Zuzka Bieliková did very well with a score of 70 (-2), and all three representatives contributed as part of an excellent team, giving it everything.
Congratulations and thank you for representing Penati Golf Club in such a great way at this prominent European event.